February 25, 2021: What's New in the Science & Practice of Meaningful Meetings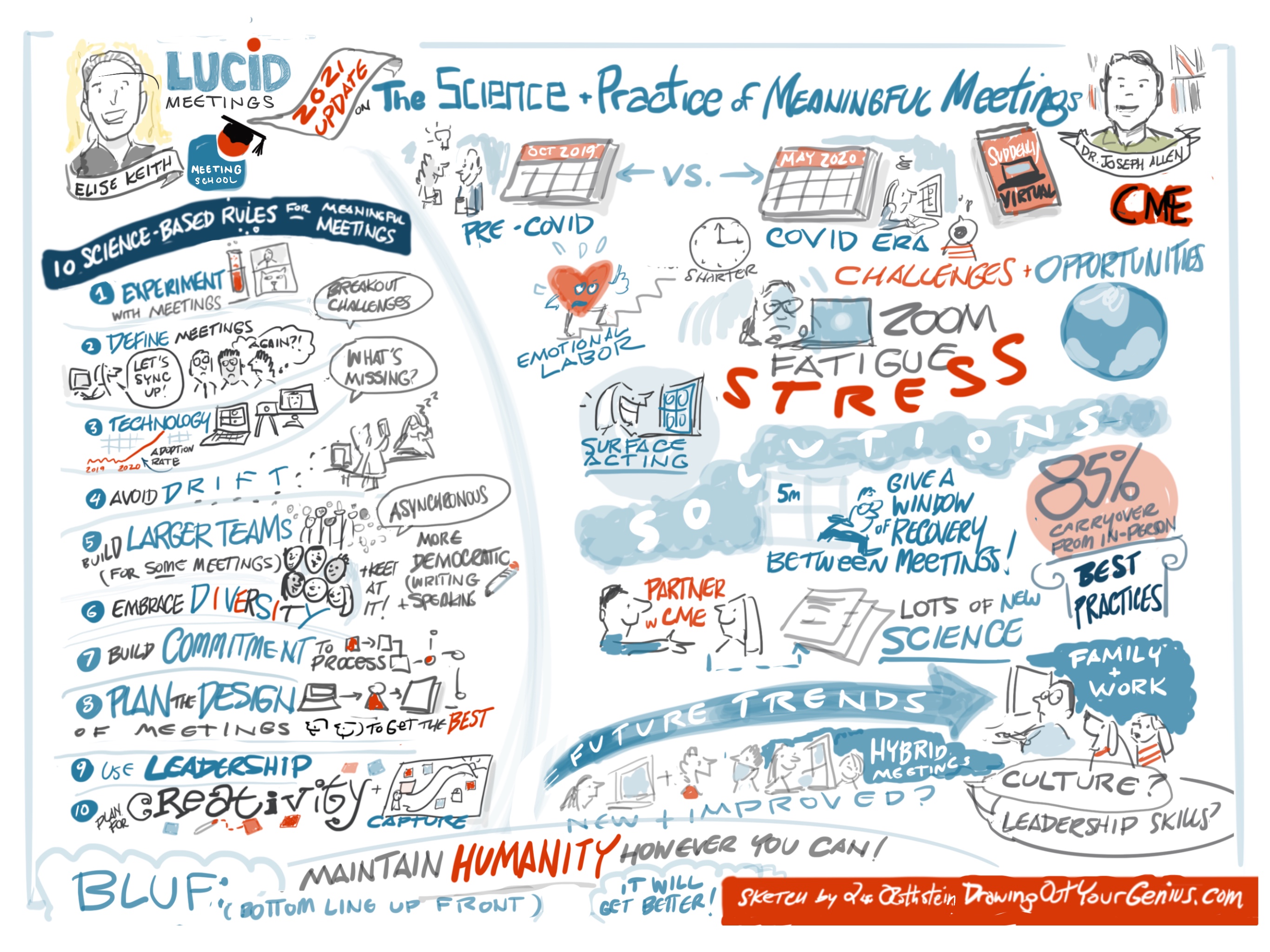 Session Recording and Files
First, thanks to the amazing Lisa Rothstein for capturing our event highlights in that fabulous sketchnote!
Take a look below to find:
The video recording from the session
The chat transcript
The automated audio transcript created live by Otter.ai
PDF copies of both slide decks
New research on Meeting Recovery in draft form, currently out for peer review
Below all this, you'll also find links to several of the concepts and tools we explored in the session. As always, your comments and contributions are very much appreciated in the comments below. Also - check out Joe's new book!!!
Additional Resources Shared in this Session
For Rule 1: Experiment with meetings.
For Rule 3: Use technology.
For Rule 6: Embrace diversity.
For Rule 8: Plan the design of meetings.
For Rule 10: Plan for creativity and capture these results.
Emerging ideas about hybrid meetings
Complete and Continue