October 22, 2020: Deep dive with Dr. Chris Lortie, National Center for Ecological Analysis and Synthesis
How to Design Great Meeting Experiments
Rule 1: Experiment with meetings.
Deep Dive with Dr. Chris Lortie, National Center for Ecological Analysis and Synthesis
October 22, 2020 9 AM PT/ 12 PM ET (See in your timezone)

Registration Opens September 29, 2020. Limit 100 participants.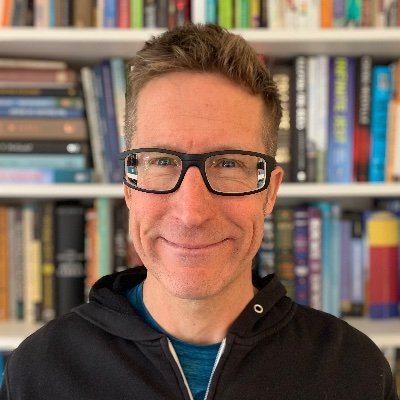 Chris Lortie led the synthesis study behind the 10 Rules because he delights in using evidence to inform quality decision making.
What's one thing he learned from reviewing hundreds of meeting science papers?
There are no one-size-fits-all solutions. The research gives us evidence-based hints about what might work for each team. To be sure, we'll need to run some experiments.
In this live interactive session, Chris will share the guidance he gives students about designing great experiments, and highlight those variables the research suggests might yield the best results.
Then, we'll work together to run a mini-experiment and refine our ideas, preparing ourselves to lead useful meeting experiments with our teams and clients.
Session Takeaways
Join us if you want to:
Learn how to design a sound experiment.
Explore the variables you might test based on your top priority meeting challenge.
Create quick experiment results as you gain experimental experience.
Get Inspired to launch a series of meeting experiments with your team.
Can't make the live session?
We'll share the group's discoveries and a partial recording here after each session. Due to the interactive nature of these events, we will not be able to share a full recording. If this topic really interests you, this is one of those "you had to be there" moments you won't want to miss.
About Dr. Chris Lortie, Senior Research Fellow at the National Center for Ecological Analysis and Synthesis, UC Santa Barbara
Chris is an integrative scientist with expertise in community theory, sociology, and quantitative methods. Collaboration and networks are central to his research both conceptually and internationally. As such, his current environmental science research includes restoration & management. Chris actively pursues new challenges and creative opportunities in science. He has published over 200 scholarly products to date including 130 peer-reviewed publications, 51 datasets, 38 non-refereed conference proceedings, 6 book chapters, and numerous open-science products such as slide decks, figures, videos, and blog commentaries.
He is a Professor and Senior Research Fellow examining challenges associated with land use, retiring agricultural lands, and balancing direct human needs with conservation and restoration of natural ecosystems. He is also an active trail runner.
Want to learn more about Chris Lortie's work?
🤓

Speaker decks showing some of the background research and thinking behind the 10 Rules

🎁

#meeting challenge: avoid this term for two weeks


Where Chris applies some science to what is, coincidentally, the first tip in Elise's book. Parley, anyone?
---

10 Science-Backed Rules for Meaningful Meetings
Learn. Explore. Create. Inspire.
This live interactive session is offered as part of our free deep-dive series. Each session explores one of the 10 rules identified in a synthesis study of meetings science over the past several decades. These online events are free to the public, but limited to 100 or fewer participants to ensure everyone has an opportunity to engage. To learn more about the 10 rules, read the published study here then enroll in this course.
You do not have to enroll in the course to attend this session