January 21, 2021: Deep dive with Shishir Mehrotra, CEO Coda
How to Design Your Meetings Like You Design Your Products
Rule 10: Plan for creativity and capture these outcomes.
Deep Dive with Shishir Mehrotra, CEO Coda
January 21, 2021 9 AM PT/ 12 PM ET (See in your timezone)

Registration Opens December 29, 2020. Limit 100 participants.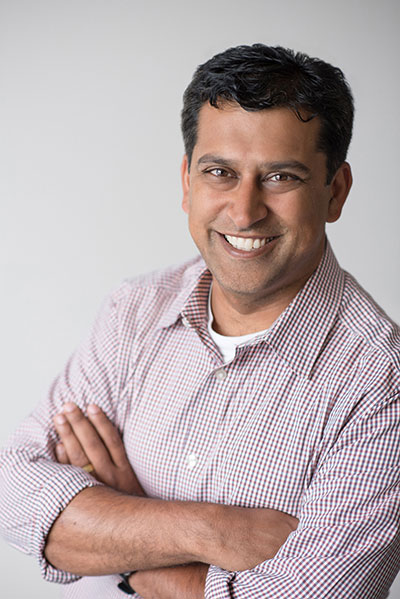 Shishir Mehrotra is an experienced business leader who knows the value of designing an organization's meetings. He first honed meeting practices when helping his teams accelerate their performance while serving as the VP of Product for YouTube.
Now, Shishir leads Coda, where he continues to perfect the way his company documents meetings. Coda also publishes amazing meeting templates through its online platform, enabling other teams to quickly achieve the same results.
In this live interactive session, Shishir will share what he's learned about designing effective business meetings, and how using a system to document results liberates team collaboration and levels the playing field for participation..
Bonus: we'll play with Coda's platform throughout the session.
Session Takeaways
Join us if you want to:
Learn how capturing meeting results can increase team productivity.
Explore Coda's technology and other ways of capturing results.
Create guidelines for capturing results your team can use.
Get Inspired by Shishir's story, so you can Inspire change in your team.
Can't make the live session?
We'll share the group's discoveries and a partial recording here after each session. Due to the interactive nature of these events, we will not be able to share a full recording. If this topic really interests you, this is one of those "you had to be there" moments you won't want to miss.
About Shishir Mehrotra, CEO Coda

Shishir Mehrotra is the co-founder and CEO of Coda, the new doc for teams. Shishir was formerly an executive at YouTube, overseeing the YouTube product. Over his 6 years tenure, he helped grow YouTube to the world's largest video destination, one of Google's largest and fastest-growing businesses, and the platform of choice for a new generation of video creators.
Prior to Google, Shishir spent 6 years at Microsoft and held leadership roles in the Windows, Office, and SQL Server divisions. Before Microsoft, Shishir was the founding CEO of Centrata.
Shishir is an MIT graduate and was awarded the Technology Review's TR35 ("35 innovators under 35") award in 2012. He has been an advisor to Spotify since 2015 and joined the board in June 2017.
Want to learn more about Shishir and Coda? Check out these links.
---

10 Science-Backed Rules for Meaningful Meetings
Learn. Explore. Create. Inspire.
This live interactive session is offered as part of our free deep-dive series. Each session explores one of the 10 rules identified in a synthesis study of meetings science over the past several decades. These online events are free to the public, but limited to 100 or fewer participants to ensure everyone has an opportunity to engage. To learn more about the 10 rules, read the published study here then enroll in this course.
You do not have to enroll in the course to attend this session.