Free Your Team from Unproductive Meetings
The Problem
Your team is struggling. Their schedules are Swiss cheese with meetings that start late, run long, lack focus, and are poorly organized. To get their "real work" done, they're working after hours and during meetings, which makes these long, poorly organized meetings even worse.
Reading articles and sharing meeting tips hasn't fixed anything. And because you're always booked in back-to-back meetings, you don't have the time it will take to attend a bunch of long trainings. You're feeling stuck, but you also know that because you're the leader, this problem is your responsibility.
In short: Your team's ineffective meetings are destroying productivity and morale. Left unchecked, bad meetings are making it impossible to achieve your goals and retain your team.
The Solution
To eliminate time wasted in unproductive meetings, you need a system. Your system must be:
Specific to your team:
You can't impose a process developed for some other group on your team and expect it to work. Every team has unique needs.
Efficient and Effective:
You can't reduce meeting time at the expense of business results. Results are non-negotiable.
Adoptable and Adaptable:
Your system won't work if your team doesn't buy into it, or if it breaks every time something changes.
In this program on Designing Meeting Systems for Teams, you'll create that system. And because we know your time is precious, we've cut out all the fluff to make this the most efficient, practical, and immediately useful program possible.
Program Details
TITLE:
Designing Meeting Systems for Teams
INSTRUCTOR:
J. Elise Keith
WHEN:
Three 4-hour sessions, with breaks

Dates:

COST:
$797 per participant (Public Enrollment)
$12,000 private groups
LIMIT:
18
FOR:
People responsible for the meeting success of a team, group, department, or program
Learn the keys to effective and efficient team meetings.
Redesign your most important meetings and create custom agendas and rituals to ensure recurring meetings are productive and energizing.
Access detailed handouts with sample agendas, team schedules, and activities.
Create "cheat sheets" you can use to quickly identify and correct problems with team meetings before they impact team performance.
Connect with a network of peers and learn from one another as you implement your new plan.
Access expert advice during open office hours.
Free Your Team from Unproductive Meetings
In Three Focused Sessions
Lead Effective Meetings
Engage your team and deliver business value in every meeting. Analyze your current meetings and develop new agendas that ensure results.
Lead Efficient Meetings
Cut wasted meeting time. Determine exactly how often your team needs to meet, and how you can increase efficiency by improving communication outside of meetings.
Craft a Resilient Plan
Spread ownership for results across your team. Ensure your plan is ready for your team to adopt and improve over time.
Participants Say
"SO grateful to have joined the sessions. :)
I was able to try out a few of the strategies with my team right away. The idea we came up with went over well. It was a pretty easy change to implement into the culture. Now, we are currently in the process of deciding how best to break the weekly Leadership Team meeting into smaller, more focused meetings with distinct purposes - but we are moving in the right direction!"
"This approach has opened up a really good conversation that has us re-evaluating the entire meeting matrix in good ways."
Change leader in Higher Ed

Test your system, then reconnect to refine it.
You'll leave our live sessions with all kinds of ideas to share with your team. Some will work just like you hoped. Some may prove more challenging.
You'll need to refine your approach once you learn what works. To make that easier, we'll reconnect in two live office-hour sessions.
Come ready to share: What happened when you brought your plan to your team? What new questions do you have?
This is part accountability, part mentoring, and all about supporting your success.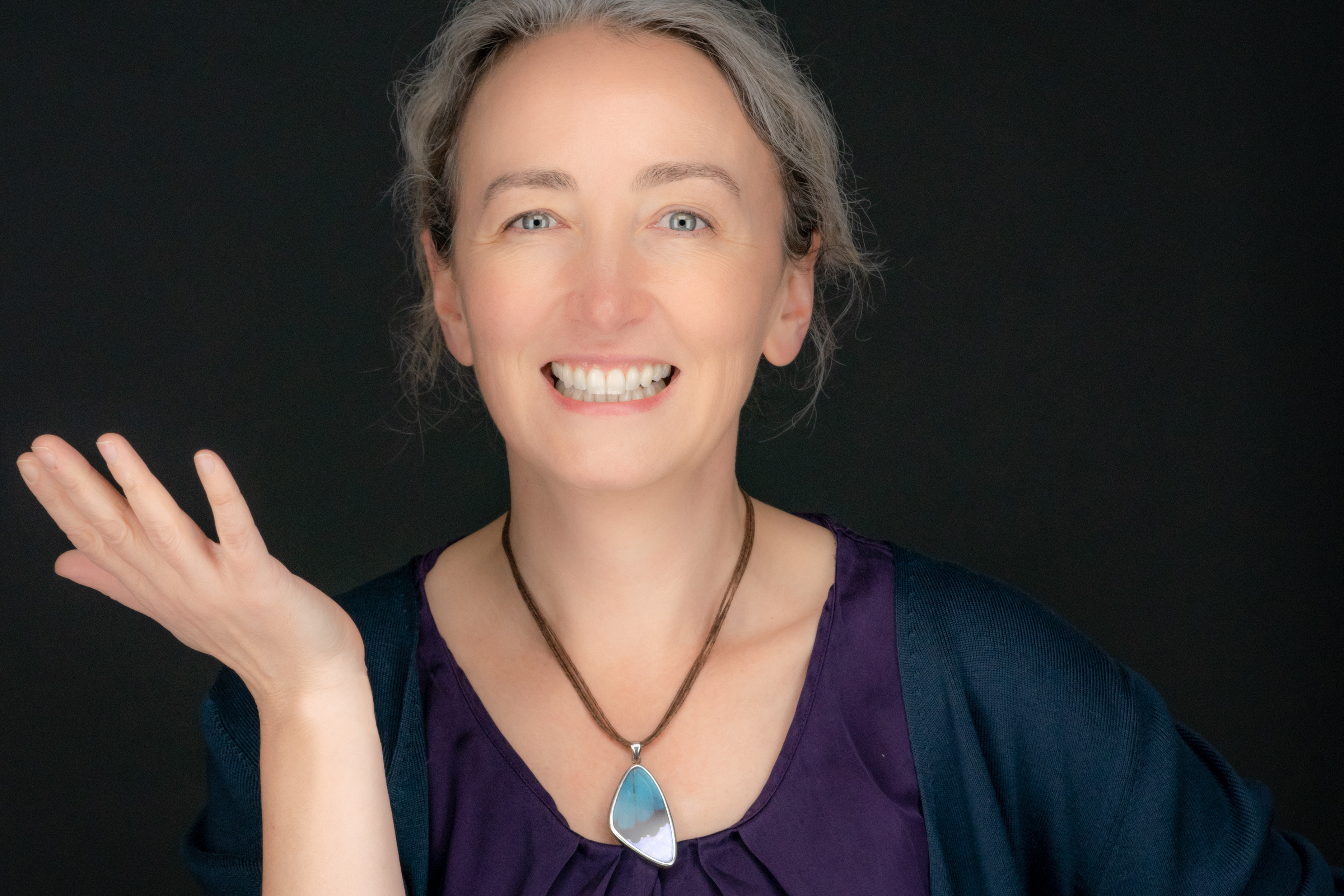 Work Directly with Elise Keith,
Lucid Meetings CEO & Meeting Maven
J. Elise Keith is the founder and CEO of Lucid Meetings, a meeting innovation company dedicated to making it easy for teams to run successful meetings every day. In 2020, Lucid Meetings was recognized as one of the top-10 global influencer brands on the topic of remote work and virtual meetings.
Elise is the author of Where the Action Is: The Meetings That Make or Break Your Organization and a regular contributor to industry publications. Her work has been described as "deep," "golden," "surprising," and "way more fun than I thought I'd have in a meeting about meetings."
Participants Say
"I really appreciated the safe environment and support I received, and my team was really excited to see what we created - especially at the opportunity to participate more in our meetings going forward."
Would you like to know more about...
Enrolling multiple people from your organization?
Scheduling a private program?
Discounts for special circumstances?
Contact us to learn how we can help.

Refund and cancellation policy
Cancel up to 7 days before the program starts to receive a full refund. There are no refunds for cancellations less than 7 days in advance, but you can request to join a future cohort.

Participants Say
"We had a meeting that was going nowhere, so I spoke up and suggested we try one of the techniques you showed us. It worked really well and now they think I'm some kind of meeting goddess.
That was so cool!"
Change leader in Government

FAQs
What kind of "team" is this program for?
In this program, you'll develop a meeting system for a team. We define a team as a group of people working together to achieve a common goal over a period of time. This system will outline a series of meetings and strategies to ensure these meetings work well. 
Our approach works for many different types of teams, including:
Departments or functional groups
Project and program teams
Volunteer boards and committees
And more.
I'm not working with a specific team right now, but I want to learn how to create a system like this. Can I join?
Yes. That said, in this program, leaders learn by working with real examples. To participate in the activities, you will need to select an example team or process to use during the program.
We recommend looking back at a real team you worked with in the past or a client team you're supporting now, then building an anonymized use case around those meetings. 
How can we possibly achieve all this in just three sessions?
This program focuses on delivering results. To achieve those results efficiently, we:
Start with ready-to-use examples. You won't have to make anything up from scratch.
Reserve time to do the work during our sessions. We apply what we're learning right away, while it's fresh.
Apply the 80/20 rule, focusing on the 20%-effort changes that address 80% of the most common meeting problems. 
How much prep time do I need before the first workshop?
There isn't any required preparation. That said, for best results, we recommend assembling a list of your team's current meetings OR a team you've worked with in the past.
That's it! While we provide background reading materials before the workshop, those materials are optional.

What if I run into problems after the program?
You can bring these challenges to our Office Hours sessions scheduled two and four weeks after the program and we'll work together to find a solution.

Can I enroll several leaders from my organization?
Absolutely! We offer a 20% discount for groups of five or more. You can also book a private workshop just for your organization. Contact us to get started.

What if I can't make the live sessions?
If your schedule changes and you need to cancel, contact us. We will happily work to move you to a later session date.

What is your refund policy?
We offer a full refund when you cancel up to 7 days in advance. After that, we do not offer refunds, but you can request to join a future cohort.

What if I'm not in charge of my team's meetings? 
Managers, directors, and executives may not want to do this work themselves, so they may delegate this task to someone else. That works great, as long as you have your boss's full support when it's time to implement changes.
If your team designated you as the responsible party and if you're willing to do the work, you are the right person for this program! 
Will this program help me fix meetings across my entire company?
If you work in a very small organization, yes. For larger organizations, we recommend starting with our Meeting Culture Transformation program. 

My organization completed the Meeting Culture Transformation. How is this program different?
These programs focus on different aspects of an organization's overall Meeting Operating System.
The Meeting Culture Transformation program focuses on establishing organization-wide meeting guidelines, rituals, and resources. This is the big, foundational work that sets an organization's quality standards for meetings. 
This program focuses on the specific meetings run by a team or department. In meeting performance terms, this program helps leaders create their Meeting Flow Models. The scope here is more narrow and detailed.
This all sounds great! How can I convince my boss?
For most groups, this program easily pays for itself in a matter of weeks.
Download and customize this email template and share it with your boss.
Bonus: If you enjoy exploring the math, you can use this ROI worksheet to estimate the financial impact that improving your meetings might make.

What People Say About Working with Us
"I was really dreading spending a full day talking about meetings, but that was so much fun! I wish I'd found you guys earlier in my career. I'm recommending this to my leadership team, and to several of my clients."
  ~ Mary Anne Cassin, Bond Program Manager at Portland Parks and Recreation
"My team reduced the time we spend in meetings by 40%, and we're more productive than ever."
  ~ Jeremy Talbot, Director Valdez Ports & Harbors
"I couldn't be more thrilled with this program, both for our team and for me personally. It really has been work-changing."
  ~ Nikki Riedt, COO Conservation Colorado
"I wanted to say your information has been a game-changer for my management team. We lacked structure and were trying to do too many things in one meeting every few weeks. It was a recipe for lost opportunities and delays in problem-solving.
We're a different team now; one that can leverage everyone's skill and expertise by structuring our meetings better. The quality of our conversations has improved as has the speed at which we make decisions and deliver our services.
Keep up the good work and sharing it with the world, because it matters!"
~ Edwina Crawford, Director NSW Aboriginal Services Unit
Not ready to engage in a live program? These on-demand courses are great for team leaders.