Bring Meeting Excellence
to Your Business
Meetings are a team sport. When you're ready to elevate the Meeting Experience (MX) across your whole team and business, you need to make sure everyone learns how play.
With these programs, you can bring meeting excellence to your business at scale.
Discounts When You
Enroll a Team of 5 or More
Get a discount on any on-demand training course when you enroll your whole team, department, or all managers across your business.
Discounts start at 20%.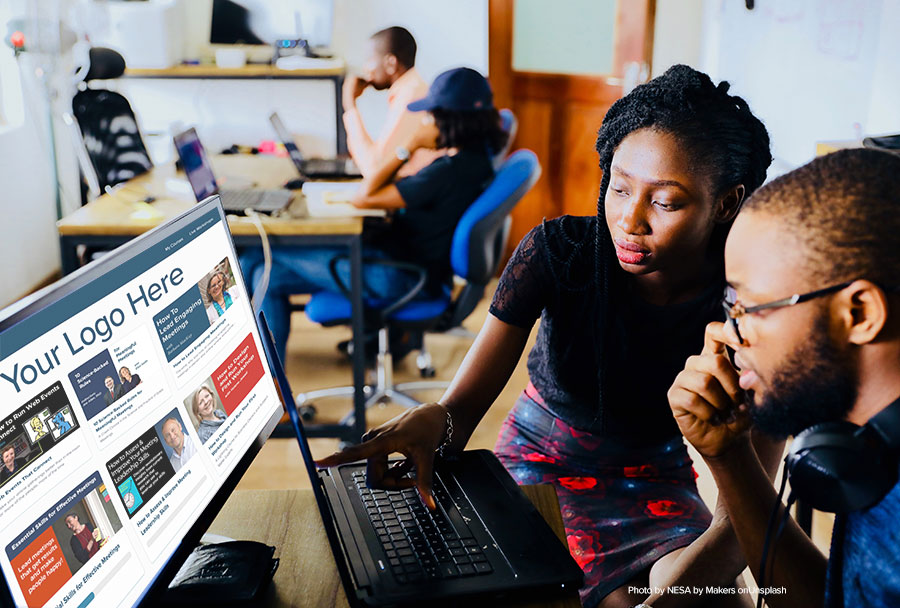 Private Enterprise
Learning Portal
For larger groups and organizations with a dedicated Learning and Development function, we provide a custom-branded portal featuring a selection of Meeting School courses.
How it Works
1. You select the courses and the number of team members you want to enroll. 
2. We create your branded portal and send you a link that you can post and share internally.
3. You share the link with your team members and check this off your list. Victory is yours!
We handle:
Technical support and hosting
Answering student questions in the courses about how they can apply each lesson in their meetings
Hosting monthly live workshops your students can attend
Regularly updating courses with fresh content
Certificates of completion for all courses
Providing you quarterly usage, satisfaction, and progress reports
The Meeting Culture Transformation Program
Change Your Meeting Culture — Fast
Meetings are complex and culture change is hard. Most teams that try to change their meetings make a bit of initial progress, only to have it fizzle away over time.
This program combines live expert-led workshops with on-demand learning and hands-on meeting experiments to move your team over the critical performance line in 3 months or less.
If you are a team or organizational leader and you're serious about improving your meetings, this is the program for you.