If you are like most leaders, you have a blindspot that prevents you from developing, improving, honing, and maximizing your abilities to lead meetings.

Indeed, research suggests that f you survey attendees post meeting, you will find that one person tends to be the most positive and happy with the meeting – the meeting leader. Clearly given the chorus of frustrations with meetings, there is a misalignment between the leader and others.

Meeting leadership is essential, and this blindspot creates victims of our meeting attendees; after all, they are the ones that experience the consequences of uninformed leadership practices.
Unskilled meeting leadership may be the norm across your organization ("this is just how we do things"), spreading beyond your team to other managers and their meetings, infecting new leaders, and ultimately creating a dysfunctional meeting culture throughout the organization.
As leaders, we must not ignore the risk that our uninformed meeting leadership skills beget poor meeting leadership skills in others.
As leaders, we must recognize that if we don't improve our meeting leadership skills we are at higher risk of derailing ourselves in that we are not able to fully engage and leverage teams around us.

If this sounds like it might be your organization, don't worry. It's not your fault.
Fewer than 25% of leaders in the U.S. get any meeting skills training!
This isn't your fault, but it is your opportunity.
"Self-awareness gives you the capacity to learn from your mistakes as well as your successes. It enables you to keep growing."
- Larry Bossidy, former chairman and CEO of AlliedSignal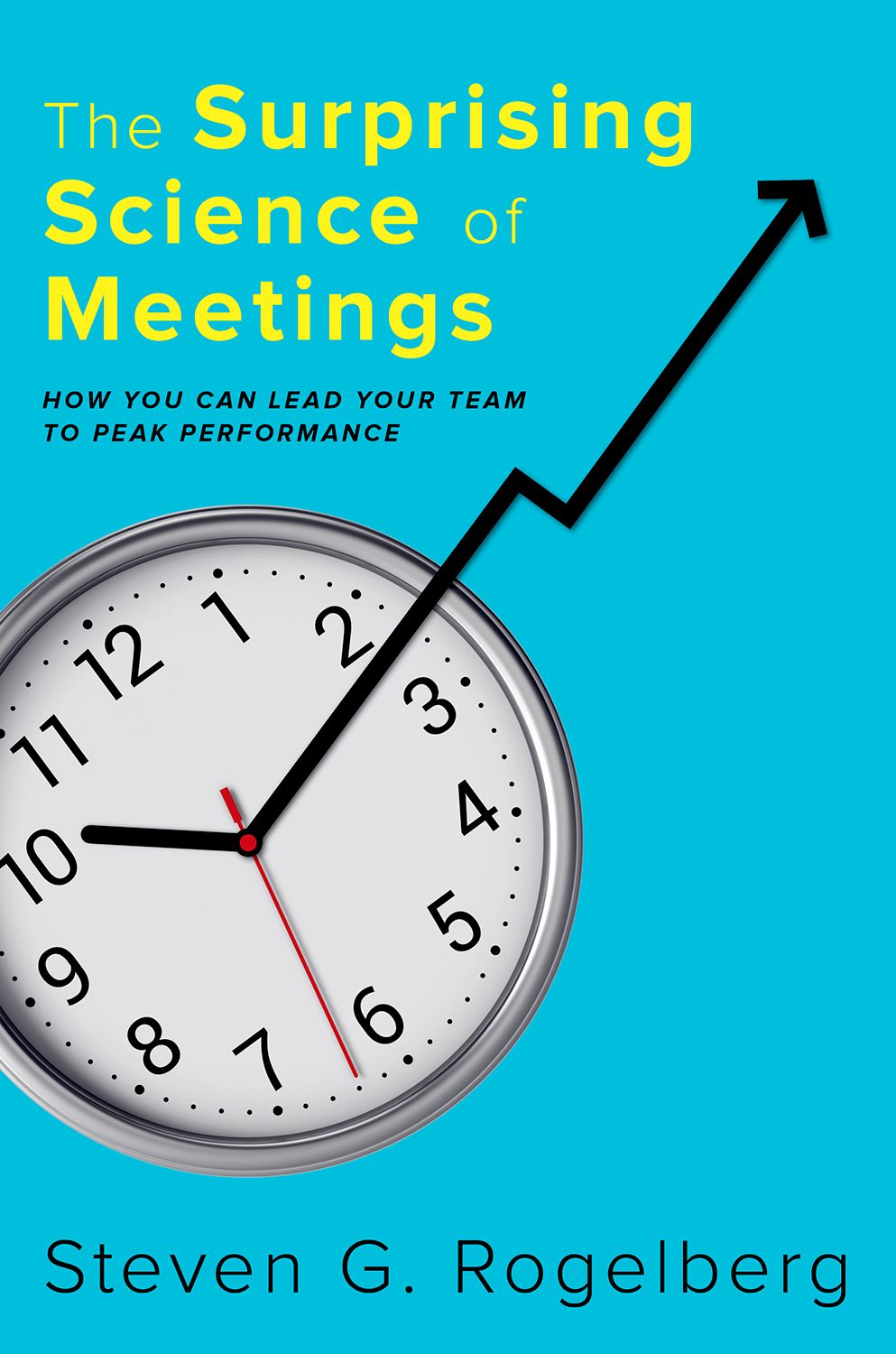 Dr. Steven Rogelberg, featured on CBS This Morning, shares the research on meetings, the blind spot, and solutions that formed the basis of his new book "The Surprising Science of Meetings: How You Can Lead Your Team to Peak Performance" (Oxford) in this course.
Dr. Rogelberg's book was recognized by the Washington Post as the "#1 Leadership Book to Watch for in 2019" and by the Business Insider as "The Top 14 Books everyone will be reading in 2019."
Course Components
An introduction to the richness of meeting science and how it can be used to solve the meeting "problem" and the leader blindspot issue.
A system for assessing how you are doing as a meeting leader
Evidence-based solutions for addressing common meeting problem areas
What You Get
A way to assess how you are doing as a meeting leader (strengths and growth areas).
Evidence-based strategies to improve upon your growth areas.