Find great remote candidates by using an interviewing process that gets your team involved.
In this course, you'll learn a simple, organized process that makes sure nothing falls through the cracks – even if your team works across time zones and whether your team includes experienced interviewers or not.
Hiring managers, HR directors, team leads, and interview teams can save hundreds of hours and avoid common mistakes by following the step-by-step instructions provided in this course. Whether you're hiring your first remote team member, overhauling your in-person hiring process to work with remote candidates, or seeking to improve your existing remote hiring process, this course is for you.
Course Details
INSTRUCTORS:
Mark Kilby &
Johanna Rothman
LENGTH:
2.5 hours
ACCESS:
Lifetime
COST:
$97
A complete interviewing plan, covering both internal team and external interviews.
5 detailed meeting templates to speed every step of the process
Downloadable worksheets and resources for mapping time zones to quickly coordinate interview schedules
A guide to interview questions that work best in remote hiring and auditions.
Video instruction for every step, including stories from over a decade of hard-won remote hiring wisdom
Learn the Secrets of Finding and Connecting with the Remote Candidates You Need
Remote-first hiring isn't like hiring for an old-school in-person office.
Remote hiring is much harder!
You can only see part of a person, which means

you get less of the information

you relied on in the past to make your decision.

You can hire people who live anywhere, taking advantage of talent pools and cost factors across the globe.

But where do you start?

And

what criteria should you use

to filter through the explosion of possible candidates?

Scheduling interviews means you and your team have to

juggle schedules AND time zones

.

You still need to

make sure candidates are a good fit

for your team. Does that mean yet another Zoom coffee date, or is there a better way?
All these challenges create delays in the interview process, difficulty in making decisions, and discomfort for both the candidate and the interviewers.
There's a Better Way
Instead of trying to translate in-person hiring practices for your remote team, use remote-first principles to create and adapt your interview experience for the candidate and for the team. 
You can create a great interview process for everyone and hire terrific candidates who fit with your team.
This course will show you how to: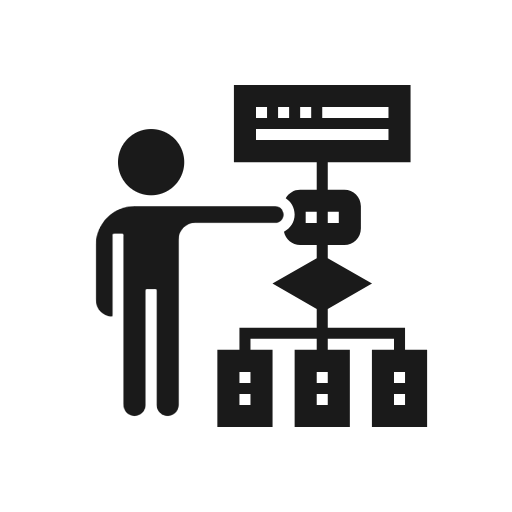 Organize Your Hiring Process
From the moment you decide to hire a remote team member to the day they join your team, your team meets to make dozens of decisions.
In this course, you'll learn a simple, organized process you can use to make sure nothing falls through the cracks – even if your team works across time zones and whether you have experienced interviewers or not.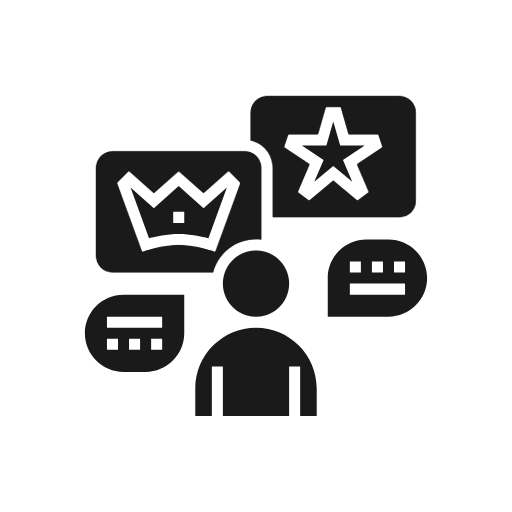 Lead Productive Interviews
Any interview will give you a sense of whether your new hire might "click" with your team, but in the remote work environment, that's not enough. You can't rely on great technical skills either. Successful remote teams require specific skills that don't matter as much for in-person teams.
In this course, you'll learn how to create great questions and auditions that reflect your team's culture and the way you work.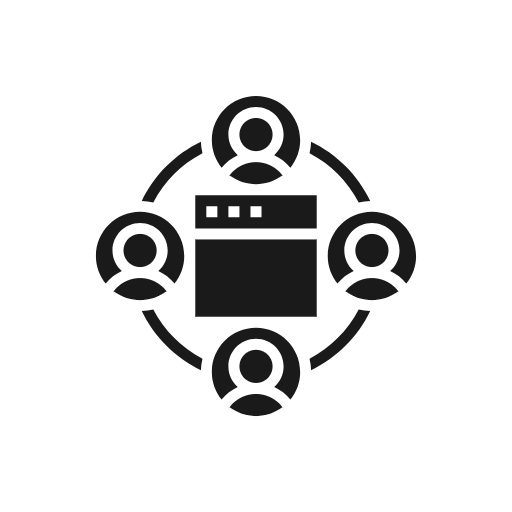 Find & Integrate Qualified People
When your team works remotely, hiring means your next great hire could live anywhere. That's a great opportunity – and a huge challenge!
In this course, you'll learn how to find great candidates. You'll discover great resources for sourcing remote-ready people, especially if you want to look outside your current geographical location.
Then, you'll learn how to create a plan to smoothly integrate your new team member into your distributed team.
.
Confidence in Hiring Process
"When I had to hire someone for my test team, I realized my "Hiring How To" folder contained notes from Johanna's articles and blogs. I feel confident to again go through the process of hiring a new contractor."
— Mike McIntosh, Amway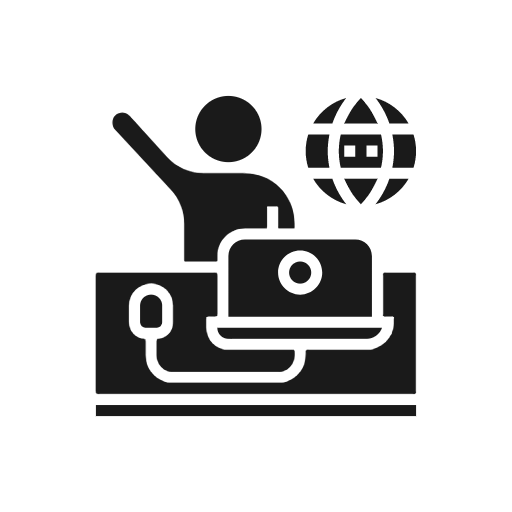 What You'll Get with This Course
2+ hours of video instruction
5 meeting templates that walk you and your interview team through key stages to plan and execute your remote interviews
A guide to interview questions that work best in remote hiring and auditions, including specific ways to uncover a candidate's remote work experience, their comfort level with technology, the effectiveness of their personal workspace, their past experience, and how they collaborate with team members online.
Downloadable worksheets and resources, including a guide on how to map out time zones for the team and potential candidates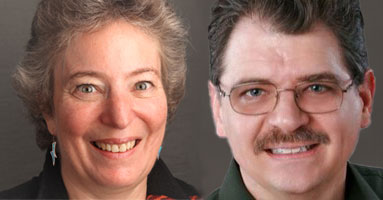 Johanna Rothman, known as the "Pragmatic Manager," offers frank advice for your tough problems. She helps leaders and teams do reasonable things that work. Equipped with that knowledge, they can then decide how to adapt their product development.
Johanna is the author of eighteen books and hundreds of articles. Find the Pragmatic Manager, a monthly email newsletter, and her blogs at jrothman.com and createadaptablelife.com.
Mark Kilby is an agile coach and mentor who's been helping organizations achieve profound productivity, increase quality, and cultivate the intense customer loyalty they need to rapidly adapt and thrive in today's marketplace. Mark specializes in the needs of remote organizations, teaching remote leaders how to attract and retain the kind of people who thrive in a digital workplace. Mark also hosts regular public workshops, including his wonderful "mastery tracks" practice sessions. These Mastery Tracks create a safe space for leaders to practice remote meeting and leadership skills and get answers to their most challenging questions. Learn more about Mark at www.markkilby.com.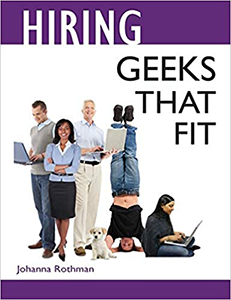 Proven Expertise: Johanna literally wrote THE BOOK on Remote Hiring
2020 is giving birth to all kinds of new "remote experts." When it comes to an important decision like hiring, though, you want to learn from people who've done this before - not just once, and not only during a pandemic - but many times for many companies facing all kinds of challenges. You want a tested approach that's proven to work.
That's why Meeting School is so thrilled to partner with Johanna and Mark on this course. They've been there. They know what works–and more importantly, they know where all the landmines are buried.
Praise for Johanna's Hiring Geeks That Fit
"They don't get more practical than this." – Jurgen Appelo, author of Management 3.0
"...A great how-to model for getting the right people for the job." – Bob Schatz, Owner, Agile Infusion, LLC
"An invaluable resource for large and small businesses alike!" – Midwest Book Review
Technical Expertise + Organizational Transformation
Mark is an unusually good coach and adviser. He combines tremendous practical experience in a range of competencies with a great level of human insight and awareness of cultural and organizational dynamics. Mark mastered the technical competencies of lean and agile processes, the complexities of organizational transformation at every level, but perhaps his greatest gift is his rare level of empathy and intuition based on his sincere interest in the wellbeing of those he works with and influences. I've gained much from working with Mark and recommend him for any role that requires technical mastery and principled leadership.
– Evan Campbell, Tech Exec, Entrepreneur, and Management Consultant

Mark and Johanna are the co-authors of From Chaos to Successful Distributed Agile Teams: Collaborate to Deliver.
Distributed agile teams–like many distributed teams–have a terrible reputation. They don't deliver "on time," and too often, they don't deliver what the customer needs.
In their book and their work with clients, Mark and Johanna help leaders leave the chaos of virtual teams behind. and build distributed team success.