A Lucid Meeting Skills Course

Level: Essential Skill
Does your team run great meetings, but struggle with follow through?
Do team members regularly forget what they agreed to do?
Do you find yourself repeating the same conversations over and over... and over again, because no one is quite sure what you decided in the last meeting?
Do your great meetings fail to translate into great action?
The whole point of meeting is to make agreements as a group about what you'll each do after the meeting ends. If your meetings aren't turning into action that gets your team closer to your goals, all the good work you're doing in the meeting disappears.
We call this the after-meeting black hole. Good ideas, next steps, and decisions never escape the gravity well lurking just outside the conference room door!
If you struggle with any of these common challenges, then you and your team need to learn...
Core Competency 5: Take visible notes, and
Core Competency 6: Publish meeting records where everyone can find them.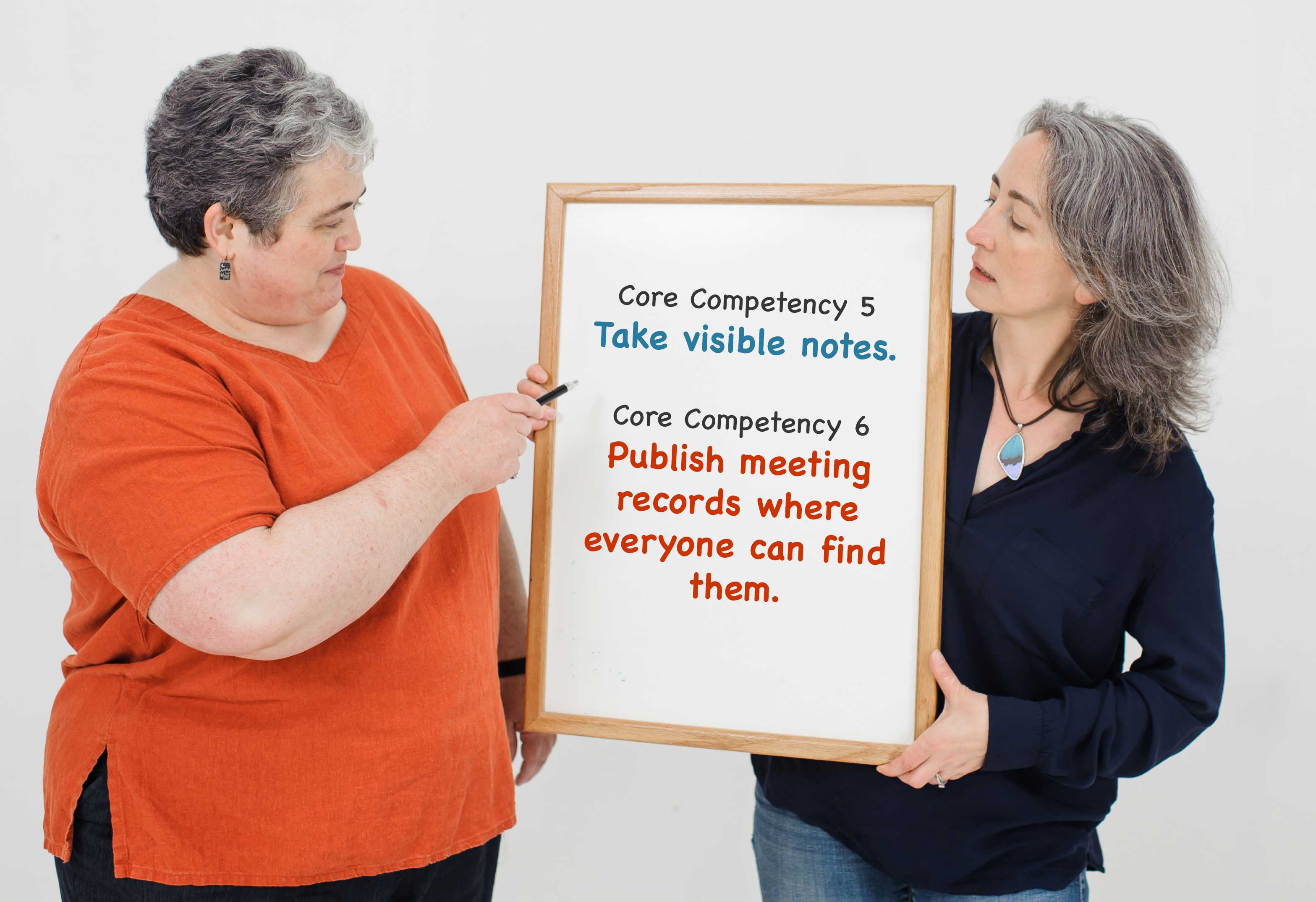 Whether you're leading the meeting, taking notes for a group, or simply looking to increase the value you bring to the meetings in which you participate, knowing what kind of notes to capture and how to get those note out to the team will equip you to rescue meeting results from the abyss.
"The palest ink is better than the best memory."


-Chinese proverb
In this course, you'll learn everything you need to take excellent meeting notes and get these published. You'll also get a meeting record template and workbook you can use to create notes for your next meeting.