February 9: Liven Up Your Next Meeting with Applied Improv
Oh my goodness! How much fun is this? Come find out!
February 9, 2021 9 AM PT/ 12 PM ET / 17:00 London (See in your timezone)
90 minutes
Free. Please register to attend so we know how many people to expect:
Register HERE: https://info.lucidmeetings.com/applied-improv-feb2021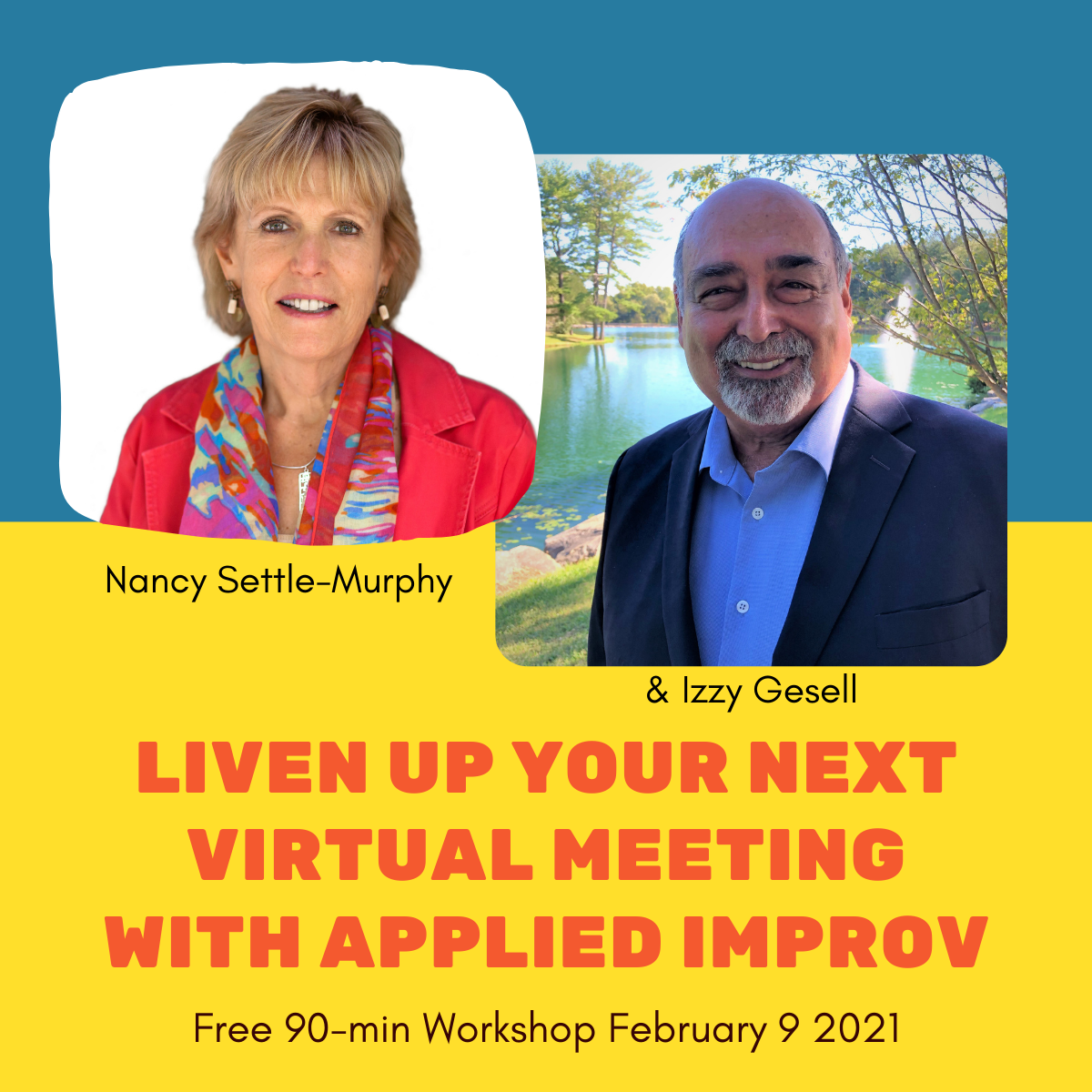 Comedians and actors aren't the only ones who have discovered the transformative power of improv to engage and delight audiences. Anyone looking to find new ways to engage audiences, especially challenging when working virtually, can apply improv techniques to make their virtual meetings more effective and engaging.
By definition, improv is something that happens in the moment. It's unpredictable, surprising and for most people,whether playing or watching, it's a lot of fun!
Fun is definitely something most virtual gatherings could use more of. Improv techniques are adaptable and flexible and can be used to:
Create a level playing field
Make connections
Break the ice
Cultivate trust
Strengthen teamwork
Inject new life into any conversation. 
In this 90-minute workshop, Izzy Gesell of IzzyG&Co. and Nancy Settle-Murphy of Guided Insights, will show how, why and where improv techniques can be applied to add life to your next virtual meeting or training session.
Be prepared to play along as you experience the many ways you can use improv activities at your next virtual meeting. No previous Improv experience is necessary and no one will be forced to volunteer, an important principle of improv!